Zemic load cell H2F is one of low profile load cells. H2F has application in controlled none-commercial weighing systems.
H2F is a compression load cell. The material of this load cell is alloy steel. Zemic H2F also has IP67 which males it washable.
Installation of Zemic H2F:
There are many ways to install this load cell. This is the most popular way to install Zemic H2F: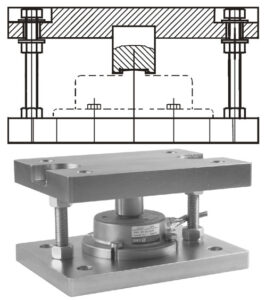 How to load Zemic H2F:

Applications of Zemic H2F:
Measuring pressure force or tension like input force testing device.
Variety of weighing silos and tanks.
Variety of batching and mixers for asphalt factories, concrete factories, food industry, pharmacology industry and petrochemical industry.
Physical form of Zemic H2F:

Wiring of Zemic H2F:

Zemic H2F standards: