Celltec load cell URS2 is a tension and compression S-Type load cell and also has many applications in tension weighing with high sensibility.
The producer adjusts full scale output of URS2. It makes the load cells to in a way which they are not  much different to each other. In multi load cell weighing systems, calibration of URS2 is easily don through the junction box.
The material of this load cell is nickel plated alloy steel. Also Celltec URS2 has IP68 which makes it usable under water.
Installation of Celltec USR2:
There are many ways to install this load cell. This is the most popular way to install Celltec URS2: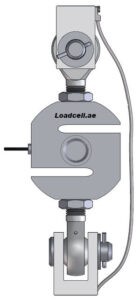 How to load Celltec USR2: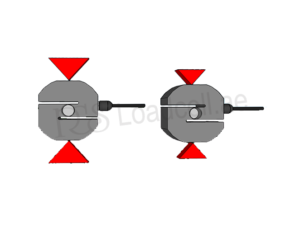 Applications of Celltec USR2:
Hanging weighing like crane weighbridges and pendent scales.
Variety of batching and mixers for asphalt factories, concrete factories, food industry
Also it has applications in pharmacology industry and petrochemical industry.
Measuring pressure force or tension like input force testing device.
Variety of ceiling weighing for example elevators and lifters weighing.
Physical form of Celltec USR2: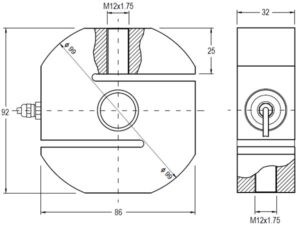 Wiring of Celltec USR2: